Electric cars, hybrid cars, e-bikes: Electromobility is experiencing a considerable boom and is at the centre of many new and innovative technologies and business concepts. What many of us do not know: The idea to move a vehicle from A to B with an electric drive is rather old news.
The first electric cars
Already in the 1830s, inventors like Scotsman Robert Anderson developed the first electronically driven vehicles. Andreas Flocken already tinkered with the first four-wheeled electric car, the "Flocken Elektrowagen" in 1888. But how did they create the power source for the electric drive, i. e. how did they turn electric energy into mechanical work?


(Andreas Flocken in an electric car, probably around 1892. Photo: Private property Marlies Andresen, Lichtenfels; Source: Initiative Stadtmuseum Coburg e.V.)
Michael Faraday and the electric engine
One of the key figures for this technical achievement was the English scientist Michael Faraday, born in Newington Butts in 1791. His career as an important researcher was impressive: As the son of a poor blacksmith, he did not come to enjoy a comprehensive academic training. But he was driven by curiosity and many interests. Apprentice of a bookbinder, he eagerly read the books he was supposed to bind and taught himself a lot. He had hardly studied mathematics, but his understanding of the essence of physics, and his imagination were the base for his journey to wisdom. Being the assistant of chemist Humphry Davy, the humble and sympathetic Faraday soon became known as a respected experimenter. Already in 1824, he became a member of the renown learned society "Royal Society". In 1825, he became the director of the Royal Institution, an organisation for scientific education and research. Many findings that date back to him, such as Faraday's laws, are named after him and have made the world-famous physicist and chemist immortal.
But let us go back to the year 1821. Faraday, Humphry Davy and other smart experts pondered and discussed sensational observations the Danish chemist and physicist Hans Christian Ørsted had made the year before in an experiment: When current flows through a wire, it can deflect a magnetic needle. Was it possible to turn this electric energy into movement? On September 4th, 1821, 200 years ago from now, Faraday built a device, in which an electric conductor rotated around a magnet. Essentially, he had just designed the first electric engine: a machine that turns electric energy into mechanical energy.

(Grout steam car from 1899)
And that's how the story went on...
He cleared the path for the elaboration and further use of this finding. Scientists such as Peter Barlow and Thomas Davenport took care of the further development of the electric engine. At the end of the 19th century, it finally had its big breakthrough and helped to put various things into motion, including cars. At the beginning of the 20th century, electric cars were still represented in high numbers besides cars with combustion or steam engines. But then, the electric engine was widely replaced by the combustion engine.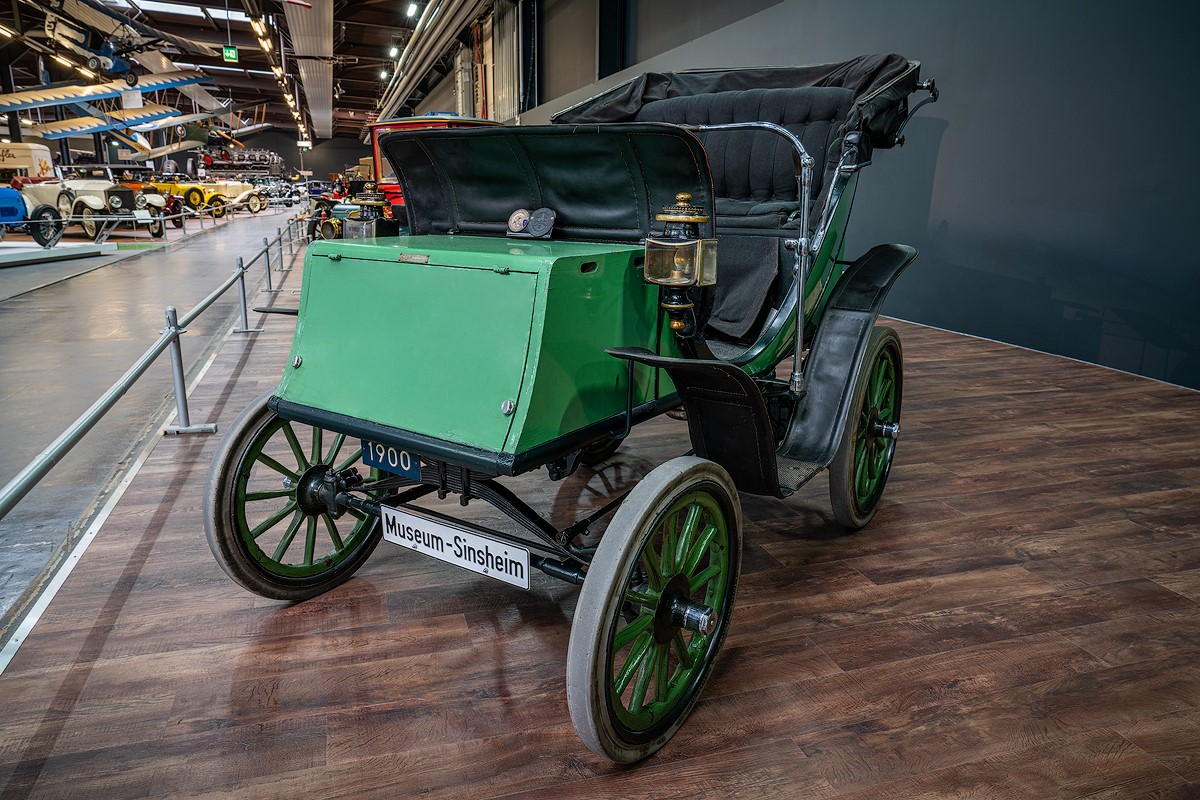 Columbia electric cars at Technik Museum Sinsheim
"Contemporary witnesses" on four wheels from this exciting era that marks the beginning of automotive history can be found in Sinsheim: Two original electric cars from the US-American Columbia Automobile Company, constructed in 1900 and 1904, proudly present their history to the visitors of our museum. However, Technik Museum Sinsheim also takes the promising future of the original electric car and its modern versions into account: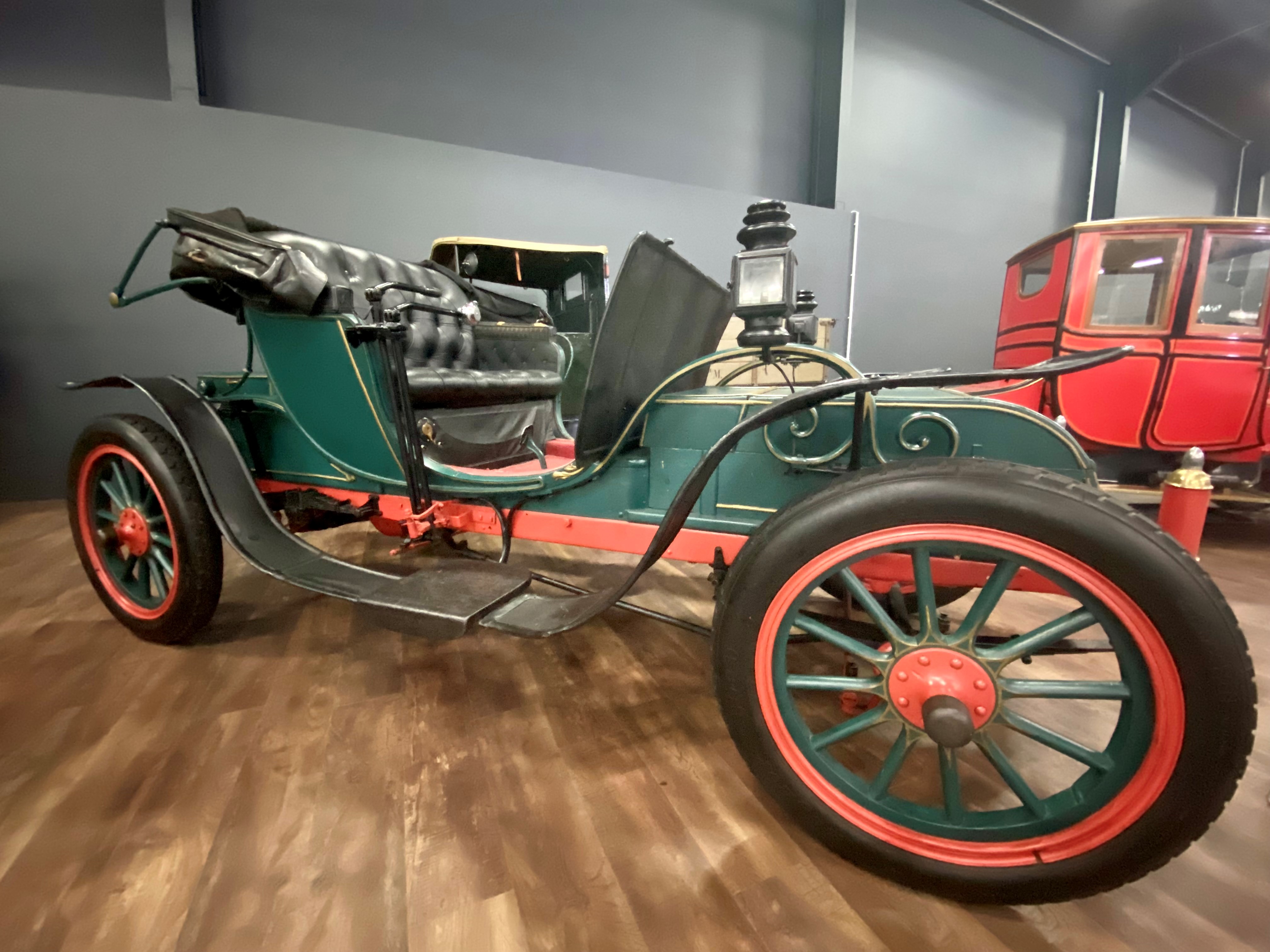 E-Mobility Day
The E-Mobility Day at Technik Museum Sinsheim revolves around electric engines and alternative drives. For this annual event, a selected fleet of electric and hybrid cars as well as Autogas or hydrogen vehicles come together in Sinsheim. The E-Mobility Day is hosted by the civil energy association Bürgerenergiegenossenschaft Kraichgau e.G. and is expected to take place again at the end of May 2022. A moving and wonderfully quiet, forward-thinking event!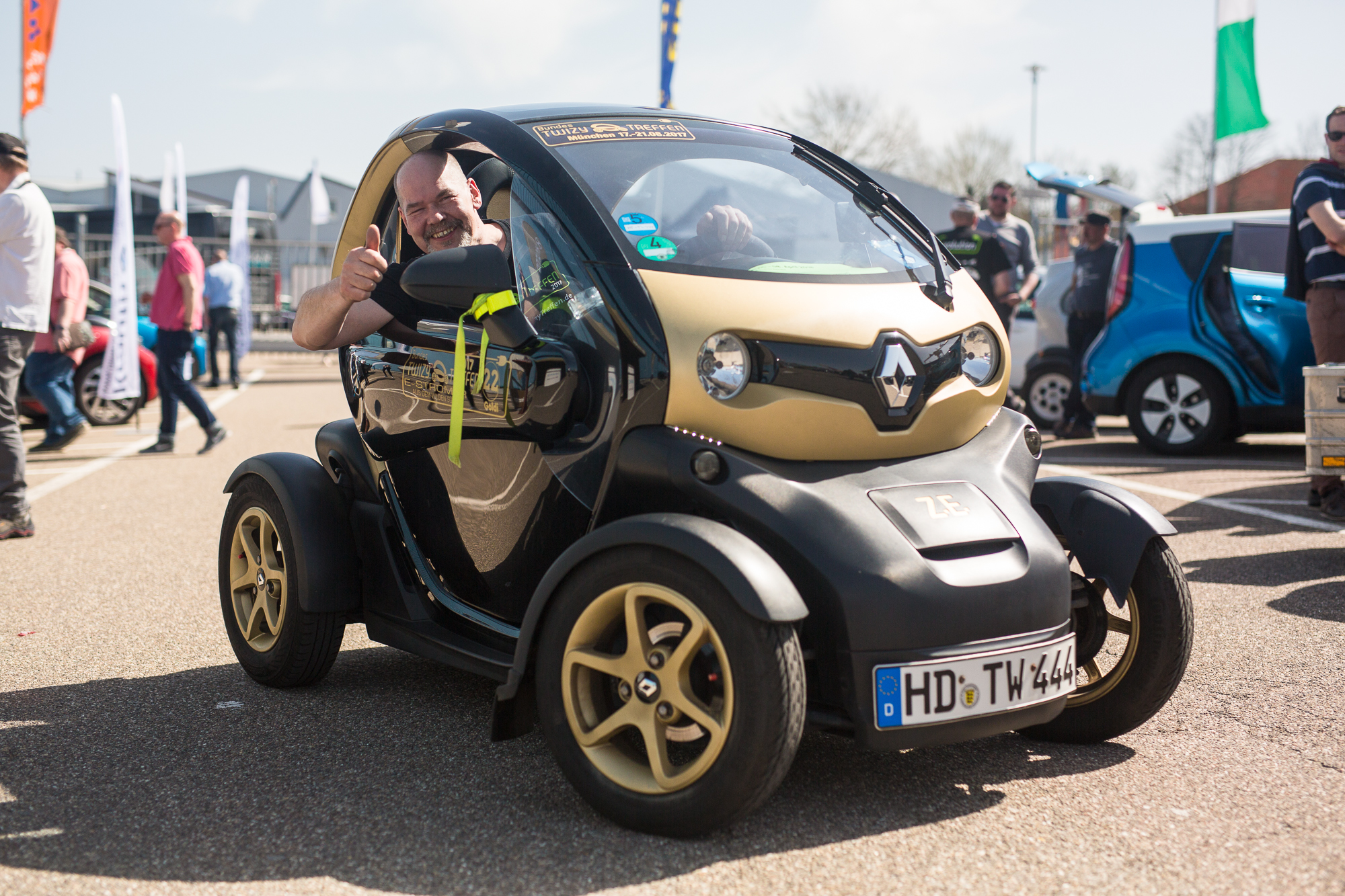 The stories and reports represent the opinions and perspectives of the respective authors. Please note, especially while reading articles about our events, that binding information (e.g. opening hours, admission fees and programme) is only published on the museum's official website www.technik-museum.de.
Please note that the pictures, texts and videos published here are subject to the copyright of the respective authors and / or the museum and may not be used without permission.

Keep up-to-date with new articles
We recommend to subscribe to the museum's newsletter via e-mail. At the end of each newsletter, we inform you about new articles so that you will not miss any of them. Alternatively, you can subscribe to an RSS feed:
Subscribe to newsletter RSS-Feed (Reader required)