Alfa Romeo embodies stylish elegance, creative design and innovative technology. Until September 2020, we are honouring Alfa Romeo and are dedicating a special exhibition to the myth surrounding Alfa Romeo in our newly-built Hall 3 in Sinsheim.
Reiner Mörch – passionate Alfista, one of our museum's first members and lender of some of the Alfa Romeos in our exhibition – wrote a comment on his passion and the myth surrounding Alpha Romeo.
"Dear museum enthusiasts,
In 1970, at the beginning of my professional career as an automotive electrician and mechanic, I leased a petrol station in Sinsheim. From that point on, fate took its course. Only shortly after, in 1971, Alfa Romeo offered me a contract, allowing me to run an Alfa Romeo service station and sell their vehicles. In spring 1972, my first Alfa Romeo demonstration vehicle got approved. It was a Giulia 1600 in the colour "amaranto" (engl. brown-red). This exact model is now an exhibit in the museum's exhibition.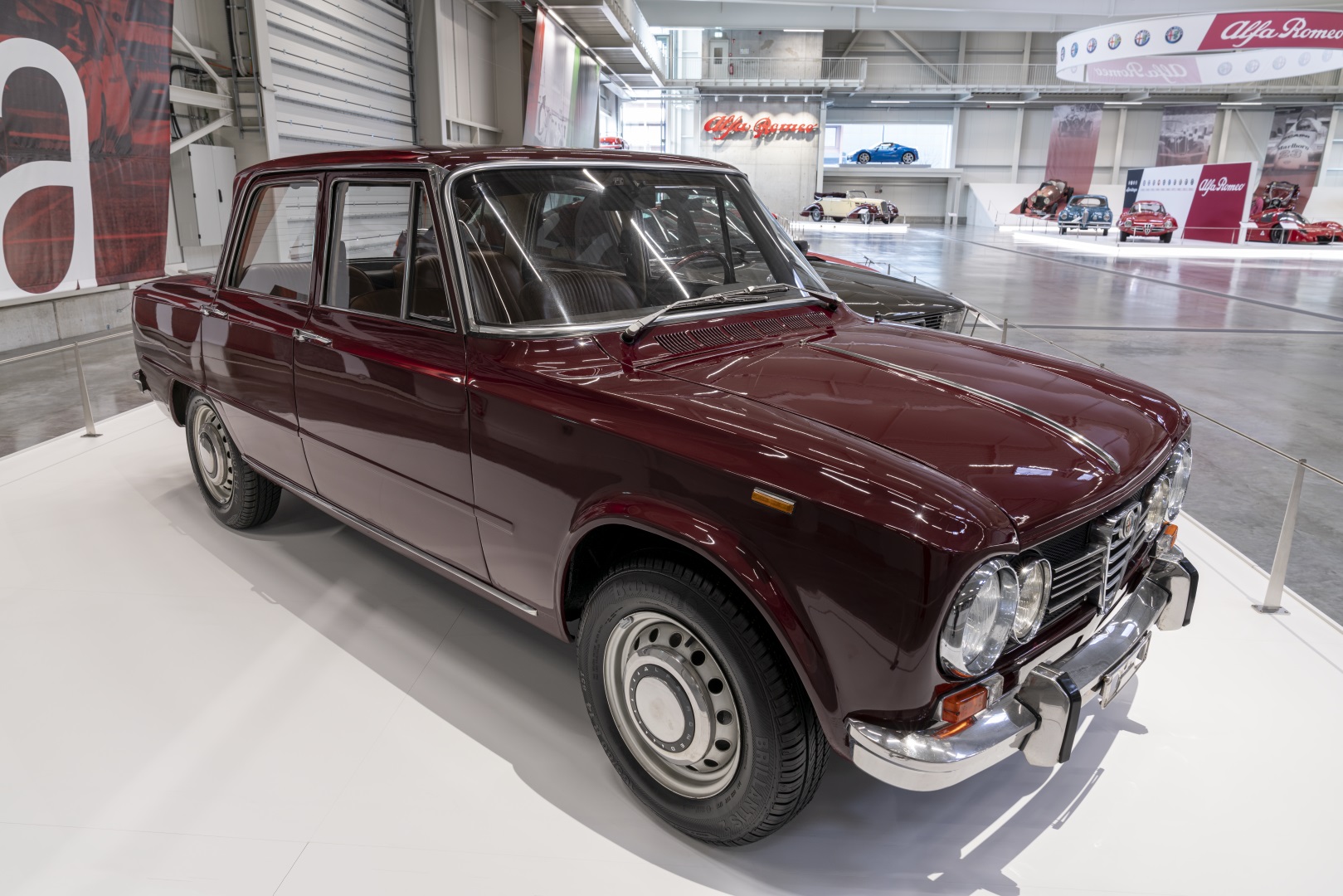 I had just started off when an Alfa Romeo GTV Bertone 2000 arrived at my service station. The driver was none other than Hermann Layher, one of my first clients. Since that moment, we have always had at least one topic to talk about: Alfa Romeo. We met at a time when the mass producers of German cars could only reach a maximum of 50 hp for a 1600 cc engine. At the same time, an original Alfa Romeo 1600 could already impress with over 100 hp. During that period, people would still talk about hp and speed, and on Sundays, the whole family would clean their family car in the courtyard. Whoever had a Giulia 1600 with 108 hp at that time, could be proud to own a family-friendly, four-seater sports car. It was "the car men dreamt about as young boys." Driving a regular car was one thing but driving an Alfa Romeo meant pure passion.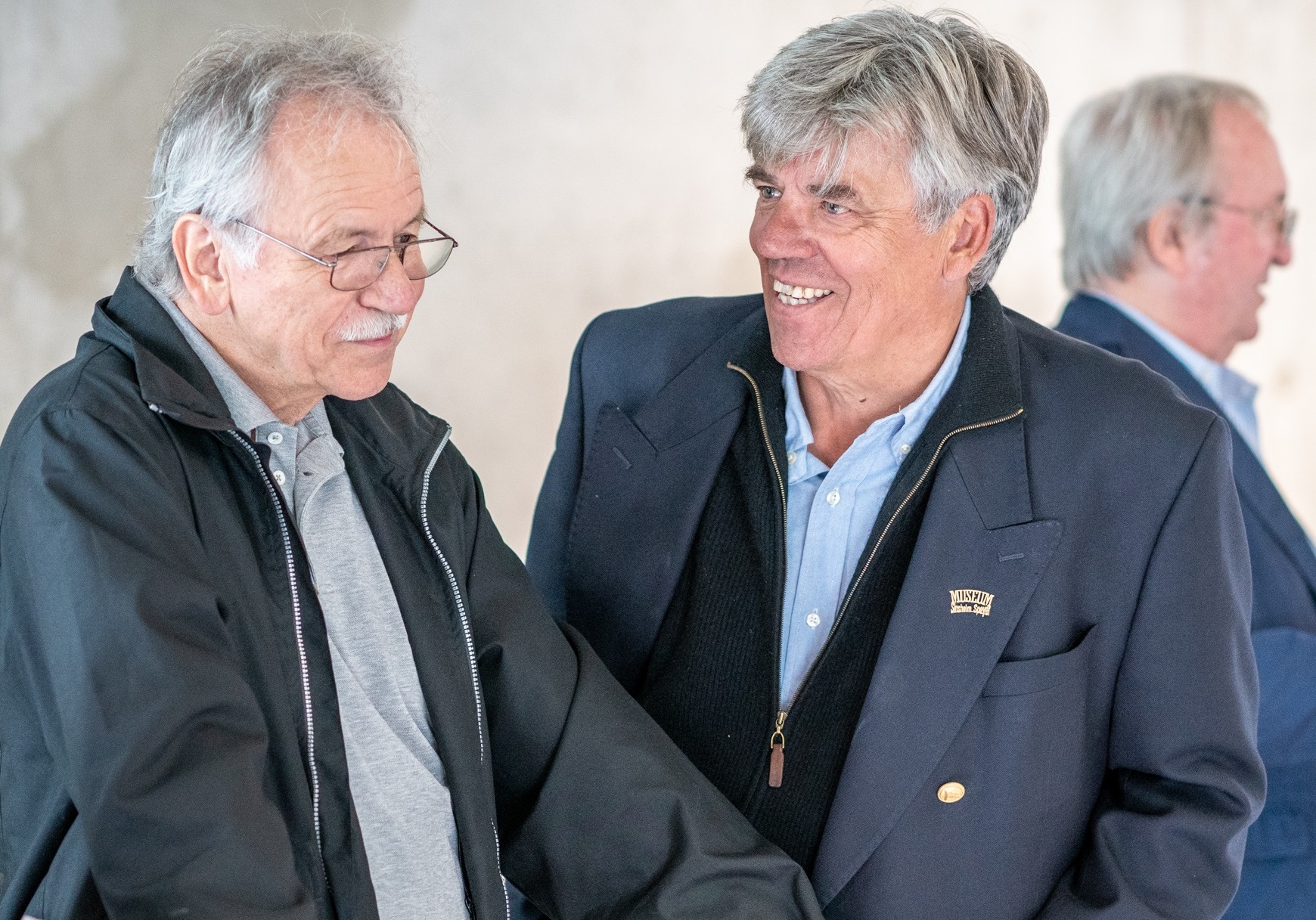 Alfa Romeo, just like Mercedes Benz, Rolls Royce or Ferrari, has had its impact on automotive history. Although the number of automotive manufacturers seems infinite, it is reserved to just a handful of them to call themselves a traditional brand or a cornerstone of automotive development. It's not about quantitatively dominating the market or deceiving the client with just another quality label. It's more about the ability to stand out from the crowd with values such as tradition, style and innovative ideas. I once came across these lines written by another Alfista, he wrote: "There is more emotion in a door handle of an Alfa than in the whole vehicle fleet of other manufacturers." In times where a perfect gap size and certain materials define a car's quality, we Alfisti become outsiders. The following German saying gets to the heart of it: "There is loneliness in taste." I guess it is referring to the market share.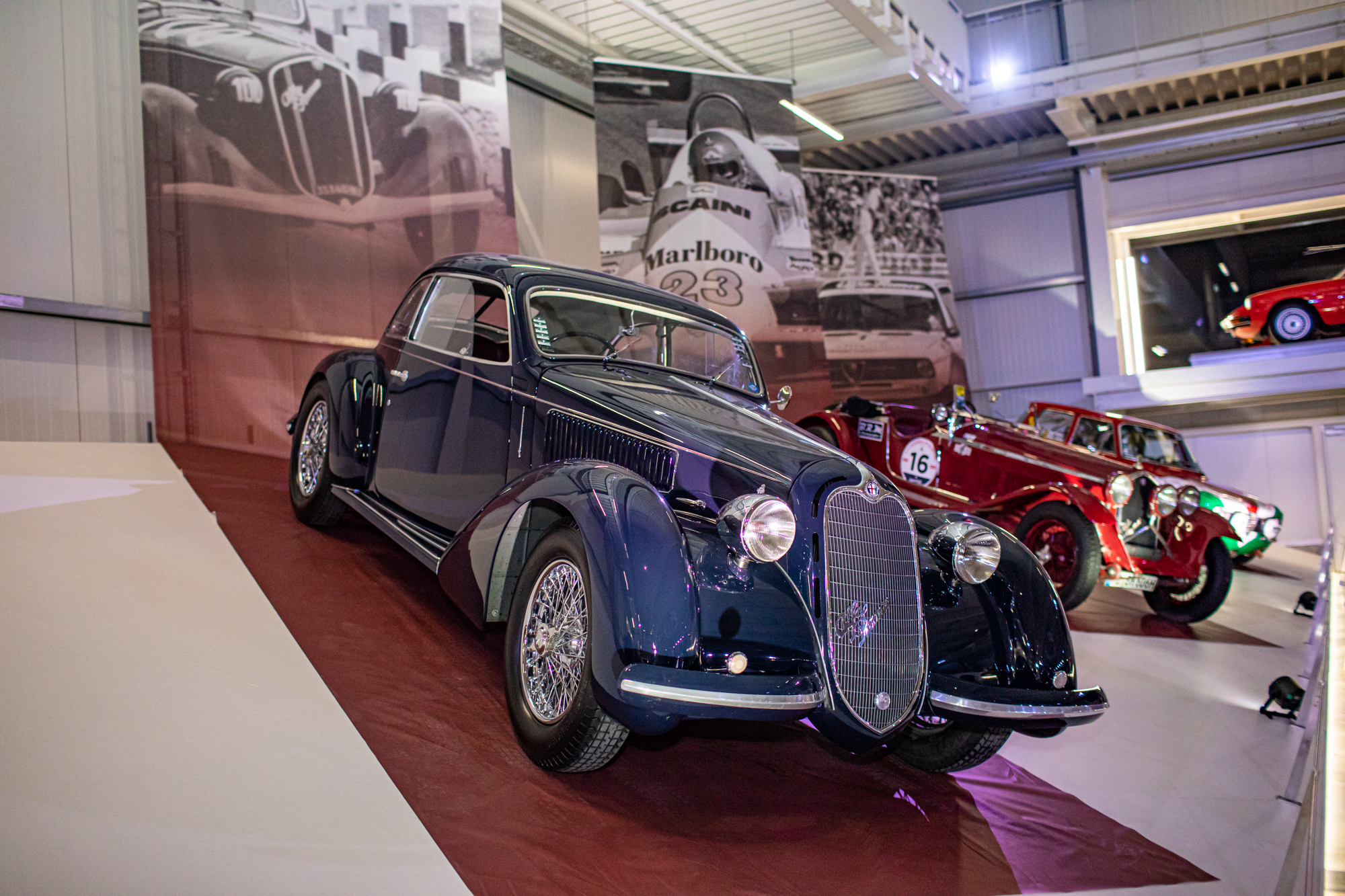 Alfa Romeo is synonymous with passion. When an Italian says "Anonima Lombarda Fabbrica Automobili", that's all you need to hear. It's a dream! You can't explain this to a layman. No one would drive an Alfa without emotion. Alfisti have an Italian touch, they like Italian food, spend their vacation in Italy and learn the language. Alfa Romeo is a myth.
Being the 13th founding member of the museum's promotional association, I have always been closely linked to the museum and have accompanied it since its beginning. The idea of an Alfa Romeo exhibition in the Technik Museum already came up 20 years ago. I often talked about it to Hermann Layher. In an interview of the German broadcasting company SWR, we sat in one of my big buses, had a conversation, and Hermann said – with the cameras running – that the hall currently being built was supposed to start off with an Alfa Romeo special exhibition. "Deal!" Later he realized: "It was on television, there's no going back." The result can now be seen in the exhibition.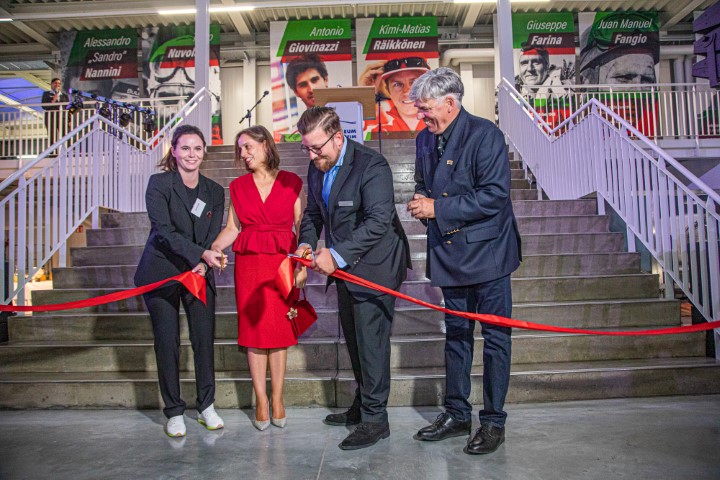 In cooperation with museum curator Moritz Dressel, we then decided which cars we wanted for the exhibition. I was glad to be able to provide some of the models myself. However, the exhibition also features other fascinating vehicles by Alfa Romeo from Arese and other lenders. Due to its unique history, Alfa Romeo plays an exceptional role in the automotive chronicles. If you want to experience the charm of Alfa Romeo, it's a must to visit the exhibition in the Technik Museum Sinsheim. We Alfisti were given a platform that has never existed and will never exist again in the same unique and generous way in a private museum in the whole of Europe.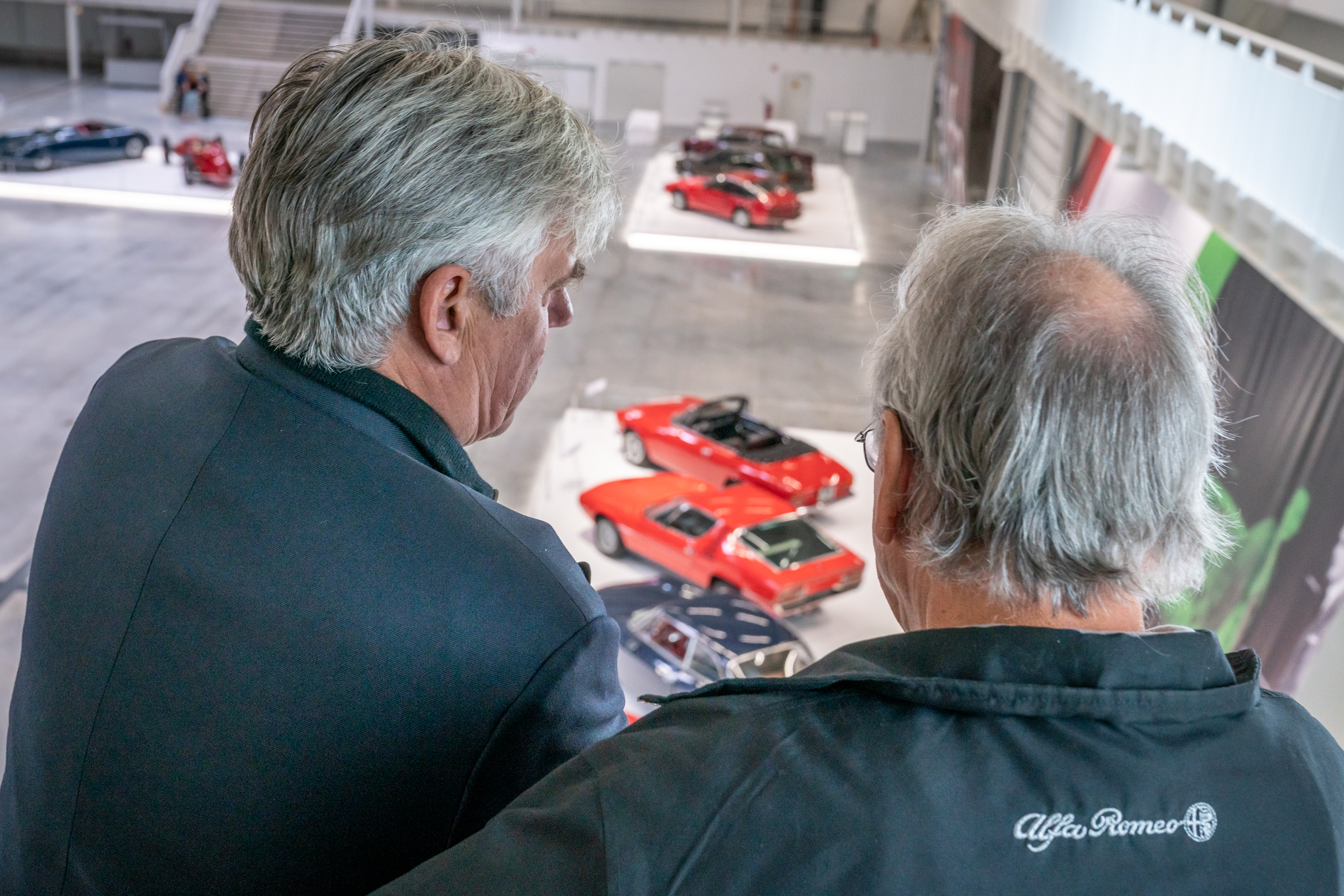 The stories and reports represent the opinions and perspectives of the respective authors. Please note, especially while reading articles about our events, that binding information (e.g. opening hours, admission fees and programme) is only published on the museum's official website www.technik-museum.de.
Please note that the pictures, texts and videos published here are subject to the copyright of the respective authors and / or the museum and may not be used without permission.

Keep up-to-date with new articles
We recommend to subscribe to the museum's newsletter via e-mail. At the end of each newsletter, we inform you about new articles so that you will not miss any of them. Alternatively, you can subscribe to an RSS feed:
Subscribe to newsletter RSS-Feed (Reader required)