75 years ago …
It has been in tireless use for three quarters of a century now – for example, as a passenger, freight, sanitary and agricultural aircraft as well as in the military: the prototype of the famous Antonov An-2 had its first flight on 31 August 1947.
The aircraft, considered the largest single-engine double-decker in the world still flying in the sky, was designed in the former Soviet Union by Oleg Antonov. Born in 1906, the aircraft designer had founded a construction office in Novosibirsk in 1946, but later moved it to Kiev.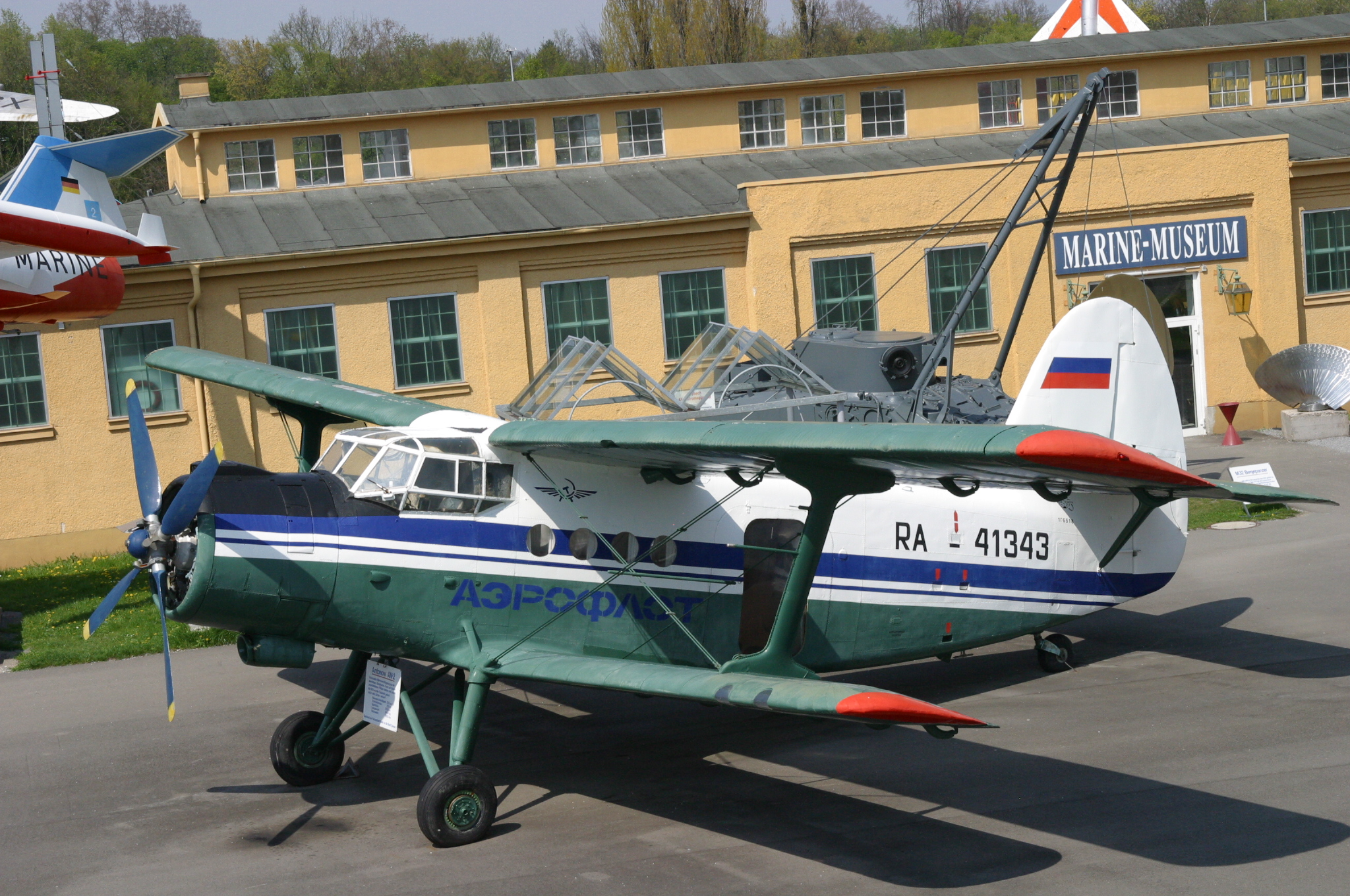 His concept for the new double-decker: a simply designed, hardy aircraft with large wing surface areas that generate a lot of lift even at low speeds and thus lead to excellent short-take-off capabilities. In addition, Antonov's aircraft has excellent slow flight characteristics.
The An-2 took to the skies for the first time on 31 August 1947 near the city of Novosibirsk, equipped with a seven-cylinder radial engine and flown by pilot N. P. Volodin.
Series production began in Kiev in October 1948, and production was relocated to Poland in 1960. The durable double-decker is still valiantly used in many countries today and is considered one of the safest double-deckers ever.
In our exhibitions:
The Technik Museum Sinsheim and the Technik Museum Speyer each have an Antonov An-2 on display. The multi-purpose double-decker is over 12 m long and over 5 m high; the upper wing of the aircraft has a wingspan of about 18 m. The aircraft can accommodate 12 to 14 passengers or 1240 kg of cargo.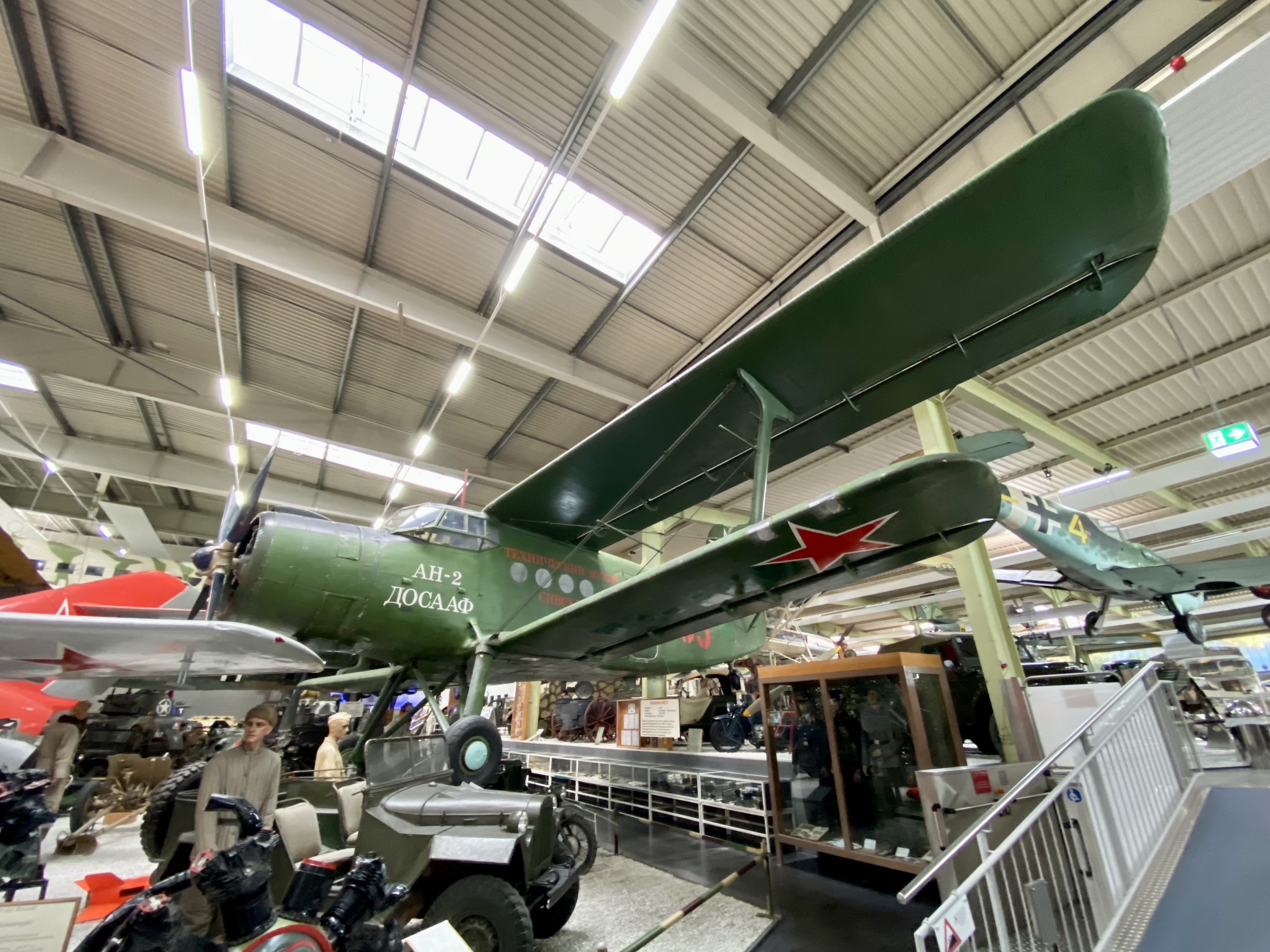 The stories and reports represent the opinions and perspectives of the respective authors. Please note, especially while reading articles about our events, that binding information (e.g. opening hours, admission fees and programme) is only published on the museum's official website www.technik-museum.de.
Please note that the pictures, texts and videos published here are subject to the copyright of the respective authors and / or the museum and may not be used without permission.

Keep up-to-date with new articles
We recommend to subscribe to the museum's newsletter via e-mail. At the end of each newsletter, we inform you about new articles so that you will not miss any of them. Alternatively, you can subscribe to an RSS feed:
Subscribe to newsletter RSS-Feed (Reader required)